South by East: Notes of Travel in Southern Europe (page 1/3)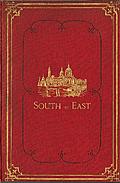 Title: South by East: Notes of Travel in Southern Europe
Published by: Marcus Ward & Co.
City: London
Date: 1877
Total items: 15
Images and some text extracts from South by East: Notes of Travel in Southern Europe by G. F. Rodwell (Marcus Ward, London, 1877).
There's a copy on Google Books although the images here are much higher quality.
Some sample images
Note: If you got here from a search engine and don't see what you were looking for, it might have moved onto a different page within this gallery.
---
$Id: mkgallery,v 1.27 2012/09/03 22:34:40 liam Exp liam $